Birkbeck, University of London will be hosting the 2inspire Academy
event
'Ready, Set, Go'
, funded
by Think Big with 02. The workshop will be taking place on Thursday 28th August 2014,
1pm-5pm at University Square, Stratford Campus.
'Ready, Set, Go' is a great opportunity for those about to start university, and current students, to start the academic year with insight that will motivate and inspire. This event will also
provide you with information for success during and after university. These workshops are designed to give students a headstart......

Current Government findings have suggested that many young people are 'unemployable' after leaving school, college and university. The reasons identified range from: literacy, communication, awareness of the work place environment, and experience. In addition, there are so many young people who go to university and are unable to complete their course due to various issues such as: financial difficulties, time wasting, getting in with the wrong crowd, etc.
These workshops are designed to address some of these issues.
A panel discussion with a panel of successful university students who have made university work for them.
A presentation and Q & A session with

representatives from top organisations, highlighting: t

ips and advice on employability after university,

additional activities that companies look out for, advice on writing a winning

graduate application/CV.
A 'Preparation for Higher Education'session for attendees to:

a) Consider benefits of study

b) Identify possible challenges and obstacles and find realistic solutions

c) Start planning for study – setting personal goals
A session that looks at managing your finances run by MyBnk, 'Uni Dosh' looks at the following areas:
start-up shopping challenge, university lifestyle budget, student cost
My Bank Balance

: Student bank accounts, overdrafts, forms of
payment, debit and credit cards.
Your Money

: Real life stories, student vox pops, action plan,
Q & A, useful websites, tools and tips.
'Uni Dosh' offers a comprehensive overview of university money matters and
structures. Participants are encouraged to consider their personal
circumstances, visualise their university lifestyle and gain a 'reality check'
regarding the financial situations that students face. The workshop is
designed to make young people plan ahead and evaluate the choices which
they will have to make at university.
This one-day event is to support young people with their career aspirations, while ensuring that they develop the necessary life-skills to excel whilst at university.
This is a FREE event, booking required. Snacks and refreshments will be provided.
To register attendance:
https://www.eventbrite.co.uk/e/2inspire-academy-ready-set-go-tickets-12431086715
This event is sponsored by: Think Big 02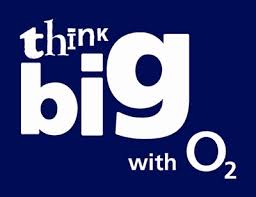 Supported by:
MyBNK, Birkbeck, University of London, 2inspire Network & Jamaican Inspired UK